Trumpization of Political Communication During COVID-19 Crisis
by Samuel Marec, Publicist, SME, Dennik N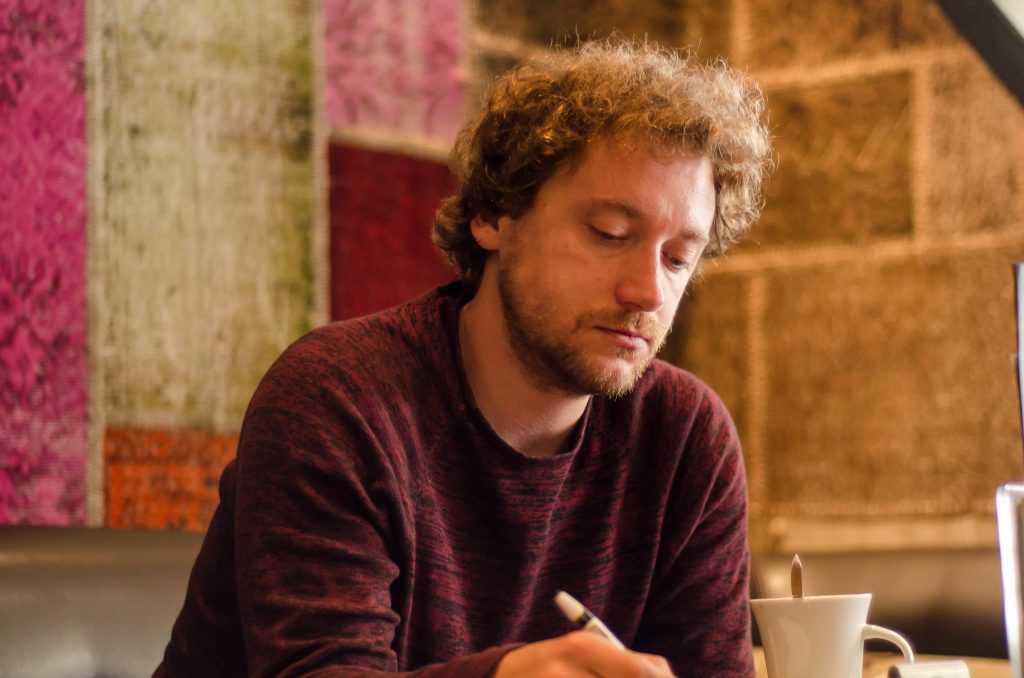 The task
After winning the elections for the first time in 2006, the self-proclaimed social democratic Smer (Direction) party and its leader Robert Fico formed a coalition government with two other minor parties: Vladimír Mečiar's steadily declining HZDS (Movement for a democratic Slovakia) and Ján Slota's nationalist SNS (Slovak National Party).
In the 1990s, following a peaceful split from the Czech Republic, Vladimír Mečiar tried to establish an autocratic regime in Slovakia, but failed due to a concerted effort by the so-called democratic opposition, NGOs and the public. At the time, Slovakia, often dubbed the black hole of Europe, was actively moving away from the rest of Europe and was nowhere near joining the European Union and NATO.
Ján Slota, on the other hand, had a reputation for vulgar behaviour under the influence of alcohol and made aggressive remarks towards Slovakia's Hungarian minority and Hungary as such. Yet, Robert Fico, a former Communist, and still in his early 40s, was so desperate for power that he never hesitated to form a coalition with two of Slovakia's more infamous politicians.
However, after serving fourteen years and three terms as prime minister, Robert Fico was facing a rather precarious situation in early 2020. His party's reputation was tarnished by numerous scandals, widespread corruption and rumours of mafia ties.
In 2018, following the murder of an investigative journalist and his fiancée, in the immediate aftermath of the biggest public protests since the fall of communism, Fico was forced to resign as prime minister, although his party still remained in power. He was said to have a problem with alcohol and his behaviour was becoming ever more erratic. His support plummeted and barring a miracle, it was obvious his era was over.
Thus came the question who was going to be his successor.
The completely unexpected victory
Igor Matovič, a former owner of a media company, became an MP after the 2010 elections along with three of his colleagues from the semiformal OĽANO (short for Ordinary People and Independent Personalities) movement. He ran on the ticket of the liberal Sloboda a Solidarita (Freedom and Solidarity) party, but having never been a member, announced the launch of an independent movement soon after.

Ever since, the movement has presented itself as a platform for nationwide and local activists to become MPs and influence politics. With a high diversity in their profiles and focus, the movement members had little in common. The movement had virtually no formal structure and was notoriously volatile with a number of MPs leaving every single term. However, a slight conservative undertone was always present.
Mr. Matovič is evidently a populist. Early on, in one of his most notorious acts, he spilled syringes on the head of Martin Poliačik, a leftist liberal who had previously admitted to having tried heroin. At the time, Mr. Poliačik was his coalition partner. In an interview, Igor Matovič described himself as a "clown." He has a penchant for public appearances and constantly seeks media presence. He is known to actively use his Facebook account and communicate directly with his voters and journalists using informal, and at times offensive language. He is also known to often contradict himself, a trait that does little to discourage his voters. In the run up to the 2020 elections, his videos had reached large audiences; the most well-known one, broadcast from Cannes, was seen by millions.
Yet as late as two months before the elections, he seemed to be battling for survival. In Slovakia, the parliamentary threshold stands at 5% and his movement was only slightly above this limit, with the margin of error allowing for a worse result.
Then came the Cannes video and a few more. The elections were always going to revolve around anti-Robert Fico and anti-corruption sentiment. Igor Matovič, who has for years been positioning himself as a "pariah" fighting for "justice" and against corruption, was the answer. Despite battling for survival only months earlier, his support skyrocketed. He gathered 25% on election night and won a landslide victory.

Unexpectedly, Igor Matovič became prime minister.
Igor Matovič and dealing with the pandemic
He certainly wasn't given any time to adjust. Between the elections and his government officially taking charge, the coronavirus outbreak took hold of the whole world. Slovakia was one of the first countries to impose one of the strictest measures in the world, bringing the country to a virtual standstill and the economy to a halt. Facing the pandemic, however, also helped expose Mr. Matovič's style of communication.
Early on, there was hope he would tame his rather confrontational rhetoric, but as before, his communication continued to be conflictual and aggressive.
On numerous occasions he has attacked a minor coalition party which demanded a quicker reopening of the economy. Despite his rejection of this demand, he ended up doing the same even earlier. When some journalists questioned some of his decisions, he attacked the press en masse labelling them oligarchic. Any disagreement or questioning was presented as a hindrance to the common goal of fighting the virus, which he labels as "skunk."
He labelled his opponents, describing them as múdrosráči (wisdom shitters), and NGOs that criticised his handling of the virus outbreak in Roma communities. He thrives on fueling conflict between expertise of the purported "high-minded" intellectual elites of Bratislava and the common sense of the more "down to earth" members of smaller communities.
While his press conferences usually take well over an hour, and on occasion there are more than one in a single day, they lack solid information and it is virtually impossible to trace where and how decisions are made. The legal bases for these decisions are questionable, accountability is limited and scrutiny is absent. All of this passes under the pretext of the crisis.

The curious case of Mr. Matovič's Facebook profile
Mr. Matovič's Facebook account is a curious case in itself, one that has clear similarities to Donald Trump's twitter.

For one, it is not a fan page, but a personal profile with about 150,000 followers. After over a month as prime minister, Mr Matovič has not yet hired a spokesperson and he administers the profile as well as all online communication himself. He posts a number of updates every day and these vary greatly both in content and quality, ranging from inspirational quotes and personal topics to political announcements and personal attacks on his perceived enemies.
Since taking office, his facebook activity has led to several mishaps: the prime minister has shared misinformation numerous times and has been forced to retract or supplement his statements; while removing a former government official from their post, Matovič claimed, using mafia language, that he personally "put down" the official question, for which he now faces serious charges of corruption.
After he took office, he also posted photos of things which allegedly belonged to the former prime minister and insinuated that the latter was gay, which was not acceptable in a conservative country like Slovakia. It has since emerged that the things didn't belong to the former prime minister, but despite stern criticism even from his voters, Mr. Matovič did nothing to change or retract the post.
Furthermore, it is becoming clear that Mr. Matovič bases a lot of his policies on information he gathers from Facebook. In doing this, he sees himself as "speaking for the people" and taking their opinion into account.
On his Facebook profile, he often organizes polls and uses the data to change policies accordingly. Curiously, his profile has thus become the mouthpiece and main communication channel of the government. Making wild guesses, journalists are forced to write not about what the prime minister said but on what he wrote on Facebook and what it might mean.
Taking into account the length and frequency of press conferences and his online activity, questions are being raised about his time management, focus and organizational skills. A high-ranking coalition member shared his shock in finding out that while the government is in session and dealing with the crisis, the prime minister spends most of his time online reading comments under his posts.
How the pandemic highlights the common basis
Igor Matovič is a politician of a new era: he is a populist by definition, a self-proclaimed conservative claiming to speak "for the people" and engaging in the"new politics" of direct interaction with "the people." While there are some major differences between him and Donald Trump, they share important similarities that the pandemic has clearly highlighted.

Politicians like Matovič claim that old politics have failed and need to be replaced. They are populists who argue that the voice was somehow taken away from the people and that they are here to return it.
They also use new platforms – be it Twitter or Facebook – to announce their ideas. These platforms have become de facto official communication channels. They prefer short and stingy announcements rather than lengthy press releases and they strive to be seen as active, while in fact, providing little solid information.
These politicians form their policies based on public opinion – which essentially means the reaction they get on their social media posts. As a result, they are unpredictable, and their policies lack consistency. Any criticism is perceived as a personal offence and an attack on the common effort of the "people," while critics are dealt with accordingly. Accuracy is irrelevant, outright lies are acceptable and instead of being retracted, they form a new reality.
In short, Slovakia wanted to deal with corruption and may have gotten a bit of Donald Trump instead. The pandemic only serves to highlight this.
Samuel Marec is Publicist, SME, Dennik N. He started as a blogger in 2008. Now a regular contributor for two of Slovakia's major newspapers focusing on domestic politics, civil society and human rights.
This piece was a contribution to the Democracy & the Pandemic Mini-Conference of the Democracy Seminar held on May 20-21, 2020.