ONLINE | Book Talk: I Am the People: Reflections on Popular Sovereignty Today
WATCH THE VIDEO RECORDING OF THE PANEL HERE.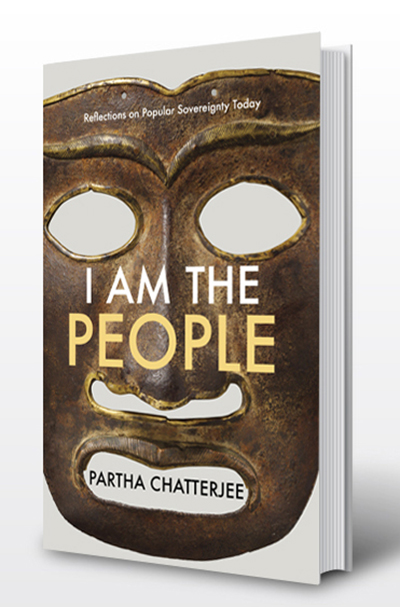 Friday, November 20, 2020, 12:00PM to 2:00PM (EST)
The aim of this webinar is to discuss the global rise in populism in order to understand how the populist form of politics has distinctive histories in the global north and global south. The discussion will center around Partha Chatterjee's recent publication I Am The People: Reflections on Popular Sovereignty Today.

Drawing on the works of Gramsci, Foucault and Laclau, the text contains a set of theoretically rich reflections on the historical conditions for the rise of populism around the globe. Chatterjee stresses that while populism in the West has emerged recently in response to a crisis of neoliberalism, populism in the postcolonial states, particularly in India, has a longer history.

By the 1970s, India's social heterogeneity and the absence of a hegemony of capital outside the life spheres of the elite and urban middle classes, forced political parties to rely on populist strategies in order to form electorally successful majorities. While populism in the west is the epoch defining political reality, in a postcolonial state like India, the rise of right wing Hindu nationalism, Chatterjee suggests, is actually an attempt to go beyond populism to establish a more potent hegemony.

Partha Chatterjee will be joined by Sandipto Dasgupta and Sanjay Ruparelia to explore the ideas contained in the book, and discuss the challenges that western and postcolonial democracies face in the current conjuncture.
This event is FREE and open to the PUBLIC. You will receive a link to the online event after you register.
---
Presented by Democracy Seminar and the Transregional Center for Democratic Studies at The New School for Social Research.