Announcing the 29th Democracy & Diversity Graduate Summer Institute
This year ONLINE
July 6-20, 2021
Reinventing Our Future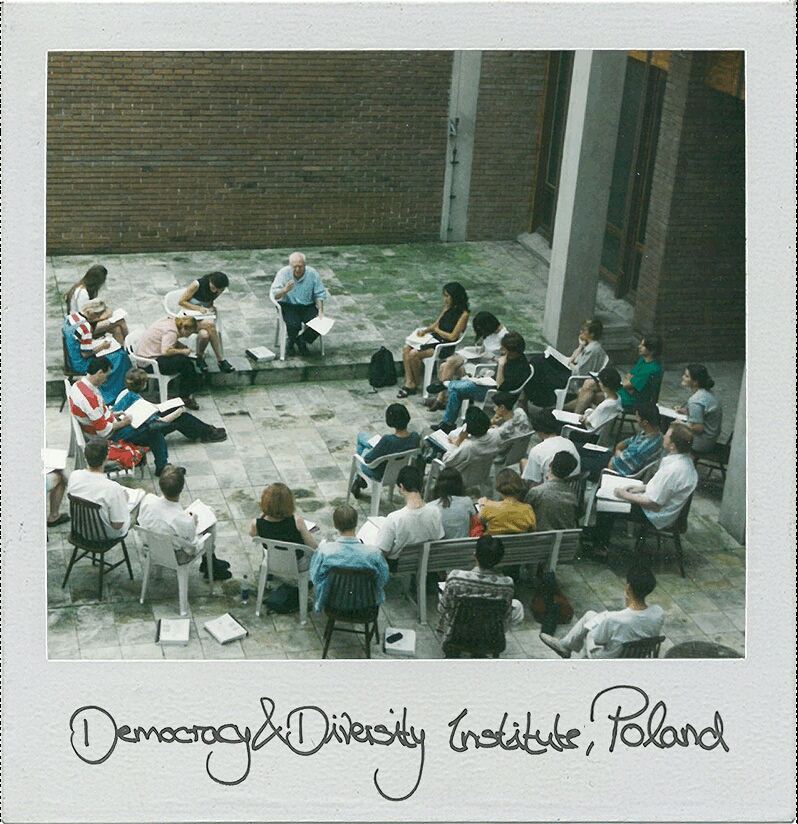 We are very pleased to announce that the 29th annual Democracy & Diversity Summer Institute, organized annually by the Transregional Center for Democratic Studies of the New School for Social Research, will take place this year from July 6th to July 20th.
Conducted for three decades in Krakow, Cape Town, Wroclaw and Johannesburg, this year's Institute will "take place" as a borderless, transregional online site providing a forum for forward-looking debate on unprecedented challenges that now threaten our lives wherever we live. The central theme of the Institute is Reinventing Our Future. The opening address will be delivered by the 2019 Nobel Prize Laureate in Literature, Olga Tokarczuk of Wroclaw.
This summer we offer three intensive graduate seminars, which — along with distinguished guests' talks, evening conversations, and micro-events — are designed to explore issues of social justice and the widespread dismantling of democracy and to illuminate the emergence of new social actors. Each interdisciplinary, comparative, and interactive course offers the equivalent of semester-length credits at the New School for Social Research. As with our regular on-site, in-person Institutes, even under this year's exceptional circumstances we intend above all to create a community of civic-minded junior scholars that will be sustained well after the completion of the institute itself as part of a growing and thriving transregional network.
We very much hope that you will be able to join us.
---
COURSES OFFERED:
Ann Snitow Memorial Seminar:
Affective Fictions: Gender Ideology and Racial Fragility in Contemporary Politics
Shireen Hassim – Chair in Gender and African Politics, Carleton University, Ottawa
---
The Power of Social Imaginaries: Making Sense of the Political Today
Elzbieta Matynia – Professor of Sociology and Liberal Studies, The New School for Social Research (NSSR)
---
Democracy and Social Justice: Explorations in Public Sociology
Jeffrey C. Goldfarb– Professor of Sociology, The New School for Social Research (NSSR)
---
For more info please visit the 2021 D&D Institute page.